Frequently Asked Questions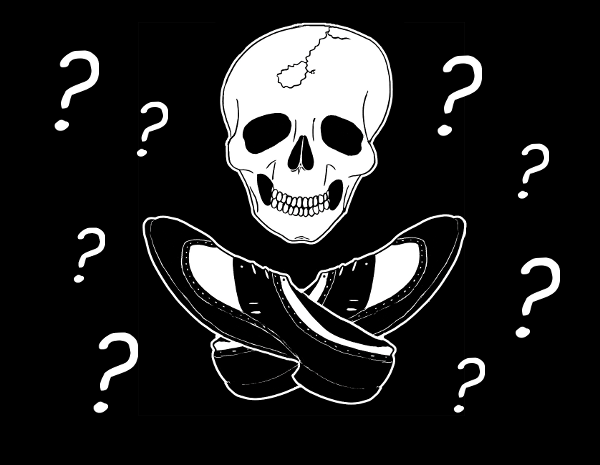 Is alcohol allowed at Pirate Swing?
Alcohol is not allowed at Pirate Swing. Our venues include University property and a facility associated with a child care provider - alcohol is not ok! We reserve the right to remove people from the event without refund if they violate this policy. Please don't jeopardize our ability to hold Pirate Swing in the future.
Is local housing available for Pirate Swing?
Yes, but Pirate Swing has grown large enough that we can no longer promise housing to everyone. If you have the financial ability to do so, please consider getting a room at a hotel (see next question).
The registration form will indicate when housing is full, so you will have that information before you complete registration. Those who apply for housing but do not pay in a reasonable amount of time will be dropped from the housing list to make room for others.
We have secured a group rate at the Red Roof Inn of $67.99 plus tax per night (normally $79.99). This hotel is very close to our venues (about 5 minutes from the Dance venue). The rooms have two queen beds, and this rate is good for up to 4 people. The rate is reduced by $4.25 per person fewer than 4.
The address is: 3505 South State Street, Ann Arbor, MI
The phone number is: 800-733-7663 and our group code is: B693PS0228. You MUST book by February 1st to get this discount!
I can provide housing to out of town guests, what do I do?
Please select that you can provide housing when you register. If you can provide housing but will not be attending, please email us at housing@pirateswing.com.
What is the nearest airport, and how can I get transportation to the workshop?
The closest airport is Detroit Metro Airport (DTW). The Michigan Flyer offers $12 each way fares between the airport and Ann Arbor. The Kensington Court Hotel is 1.8 miles from Concourse Hall, and would be the best location to shuttle to.
I can no longer attend, what can I do?
Pirate Swing counts on your payment to make the event happen, so we are unable to offer refunds. We are happy to help arrange a pass transfer on a case by case basis.
Please contact us so we can help you if you are no longer able to attend.
I want to come, but I'm broke! Can you help?
Pirate Swing now offers 2 and 3 month payment plans, to help spread out your registration cost. Additionally, you might consider a paid staff position. You can see our volunteer page for more information.