Teachers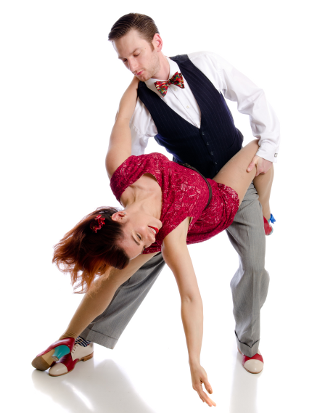 Evita Arce & Michael Jagger
Michael and Evita are International Lindy Hop dancers and teachers based in New York City. They bring an exuberant energy and joy to every project. Their combined resumes span the globe, together having performed on prestigious stages and dancing with Philharmonic Orchestras, touring with Broadway shows, working with Jazz at Lincoln Center plus appearances on, "So You Think You Can Dance." Michael and Evita have worked together for over 10 years and have been dancing Lindy Hop for 17 years.
Michael and Evita developed a home teaching regular classes at Dance Manhattan, New York City's most recognized school for social dance (2005 - 2014).
Currently, the two teach pop up workshops all over the world and produce performance material for Syncopated City Dance Company.
As dance teachers, Michael and Evita emphasize the understanding of anatomy and efficient use of the body. Connecting movements through elegant flow, clearly projecting direction within the body, and romantic personal interactions are what create their lead and follow technique. Above all other descriptions, one will surely say that Michael and Evita are inspiring to watch and possess a warm welcome to any student of Lindy Hop.
---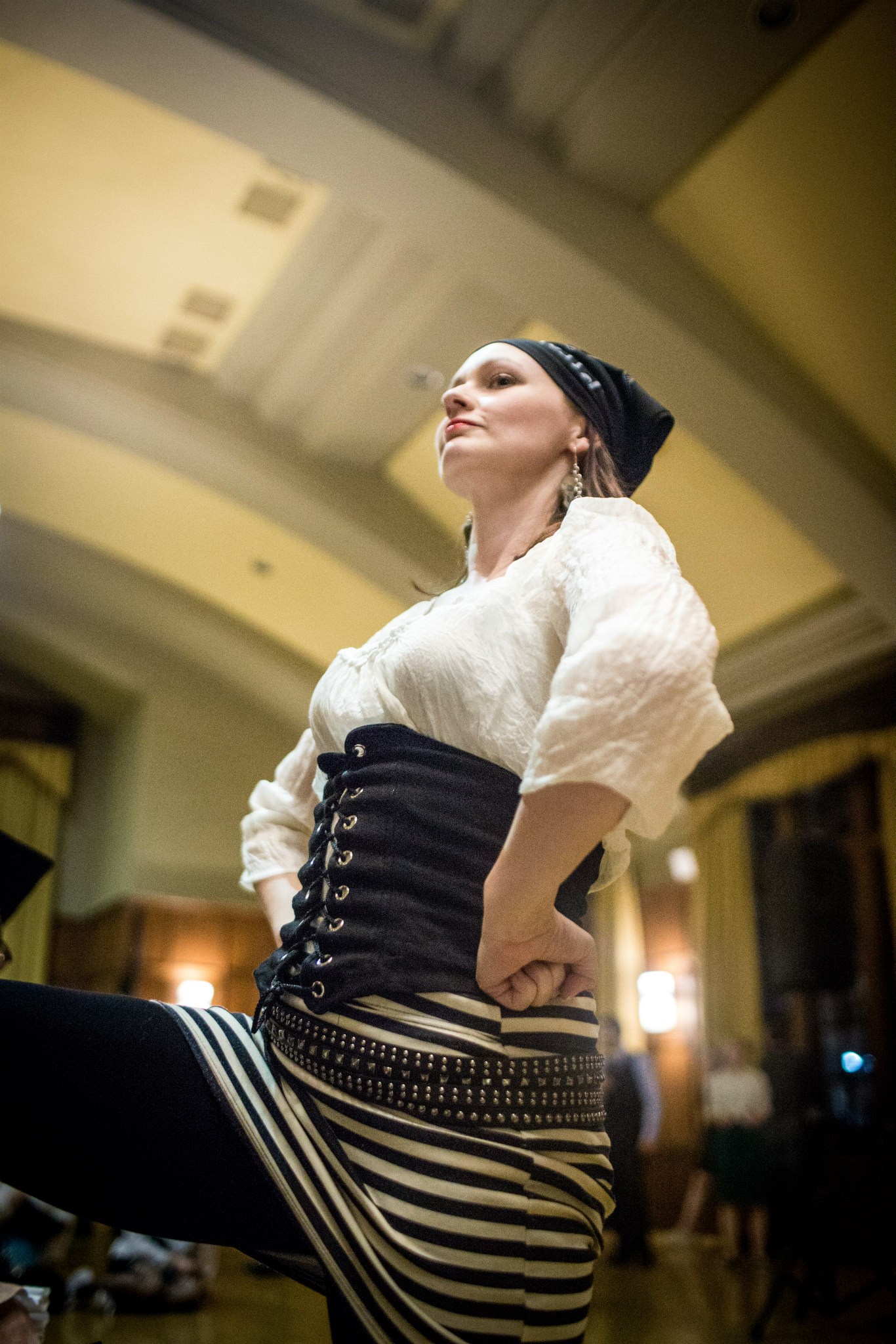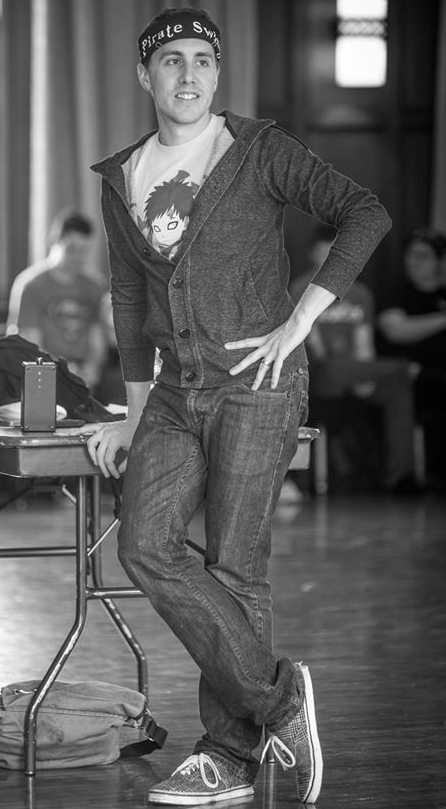 Joe DeMers
Joe DeMers is a champion Blues and Lindy Hop instructor based in Denver, CO. In addition to teaching all over the US he has toured the world from Canada to France to South Korea. He loves to dance and is proud to be a dancer, performer, competitor, and instructor. He is the excited owner of Overstreet Dance Gallery in Littleton, CO; a club for the arts, music, and dance. He is a proponent of Frame Matching and the creator of ΔPTED, a framework for analyzing and teaching partner-dance connection. Joe also runs a 6-day Blues dance instructor training in Denver, CO. Additionally, Joe enjoys sushi, anime, long walks on the beach, and dancing with Mike Legenthal.
Mike (the Girl) Legenthal
Mike Legenthal is a passionate aficionado of jazz and blues, known all over the world for her friendliness, teaching skills, following, and expression. She embodies vibrant energy and technical precision, and strives to make every social dance the best possible. Whether at residencies, international workshops, or private trainings, she brings preparation and flexibility every time. Her classes can involve students morphing into robots or seaweed, standing on one foot blindly, or analyzing chord changes - always in pursuit of art. Regardless of subject, she always brings abstract and concrete topics, plenty of levity, and homework, to help students improve long after class ends.
---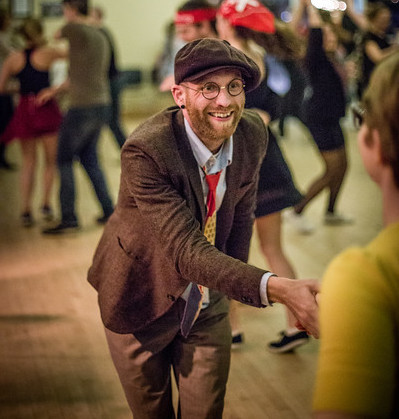 Mike Faltesek
Michael Faltesek brings to the dance floor an incredibly diverse social and performance dance talent that includes not only Lindy Hop but also Cakewalk, Black Bottom, Traditional Jazz, Tap, Charleston, Breakaway, Balboa, Big Apple, Blues and many other Authentic American Jazz dances.
Michael has been dancing for well over 15 years. In that time he has traveled to instruct, compete, and perform all over the globe -- from Harlem to Los Angeles, Canada to Korea, and all throughout Europe. Mike is well known for his charismatic personality, approachability, and passion for the essence of authentic jazz dance and music. He possesses an enthusiastic ability to convey ideas and movements explicitly, making him a popular instructor wherever he goes.
---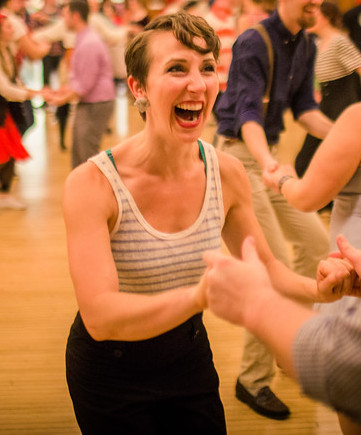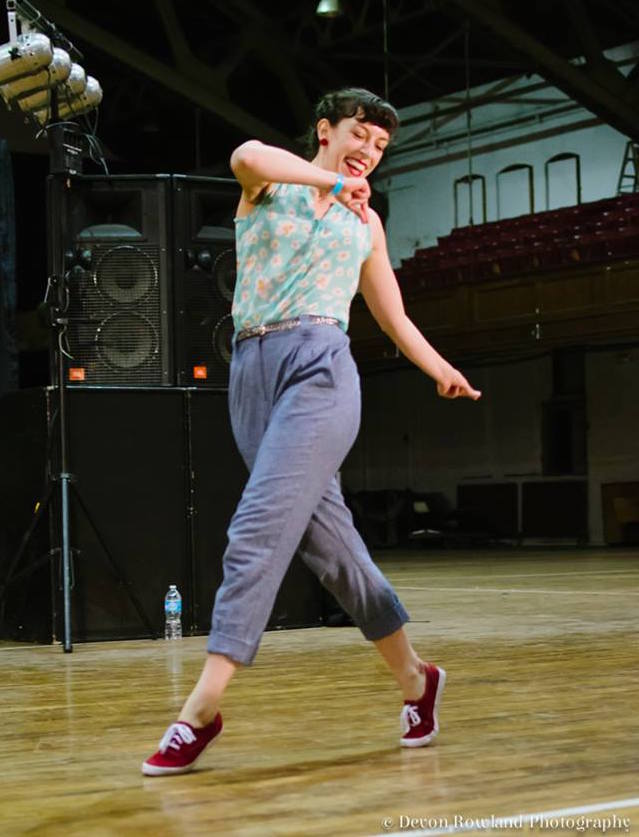 Laura Glaess
Laura started dancing in 2001 in San Antonio. It wasn't a very large scene, and the people teaching her hadn't been dancing very long, but she quickly came to love lindy hop, the music, the history and everything involved.
Now Laura travels the world teaching, competing, performing and learning. She is a passionate believer in dancing with swing, with rhythm, and with presence. She constantly strives to find something genuine and fun, instead of finding the next cool move, and passionately believes that follows and leads are two vitally important sides of the same coin. She is also an active participant in her home community of Austin, TX; co-owning a teaching company, The Lindy Project, with Scott Angelius & Mike Roberts, participating in the Austin Swing Syndicate board, the Austin Lindy Exchange board, organizing community events, and any number of things to keep Austin one of the best scenes around.
Ann Mony
Ann Mony strives to make every dance a unique and memorable one. Known for her playful style and the joy that she exudes while dancing, she travels as often as she can to share her love of lindy hop through classes, competitions, performances, and social dances. She is committed to preserving the improvisational link between lindy hop and jazz, empowering followers, and celebrating the cultural wealth of vernacular jazz dances.
Ann fell madly in love with swing dancing in 2002. Over the next few years in Montreal she honed her skills as a dancer, competitor, and teacher. She holds titles from such events as the International Lindy Hop Championships, American Lindy Hop Championships, Canadian Lindy Hop Championships, Camp Jitterbug, and Lindy Focus. Through her classes and performances she hopes to add to the legacy of unique and powerful dancers in lindy hop.
Ann is also an active organizer and scene-builder in San Francisco. She is the education coordinator at the 9:20 Special, an organizer for Fog City Stomp and The Bootleggers Ball, and a member of a feisty dance troupe called Fancy Pants.
---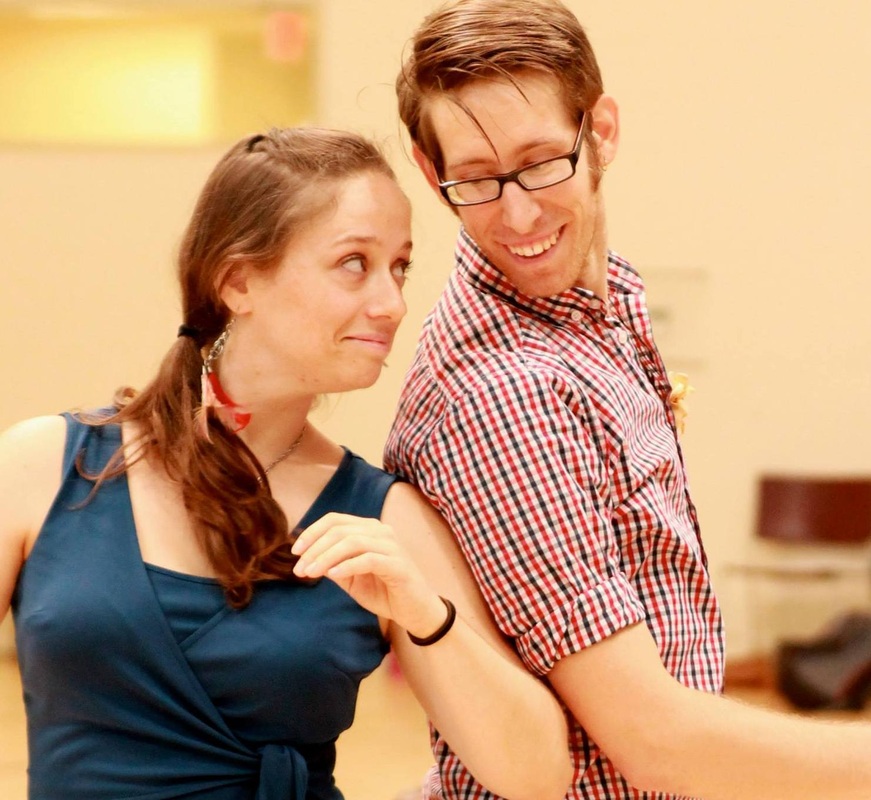 Jenny Sowden & Dan Repsch
Dan & Jenny are both full-time international dance instructors traveling to share the joy of dance. They've won many competitions around the country both separately and together in Lindy Hop and Blues. Dan & Jenny have found themselves teaching together with ease throughout events with a focus on musicality, fine movement detail, and play between partners.
Dan is immersed in the music and the movement. He constantly travels to continue learning, happily sharing his ideas along the way. In his teaching, Dan's enthusiastic approach brings a focus on innovation, connection, and attention to your partner. Dan is also a veteran DJ, spinning for events locally and across continents on a weekly basis, and has dabbled in organizing for events and local dances. In the end, Dan is most excited to push his own dancing and to see his students break through their boundaries.
Jenny, based in NYC, is also a DJ and Director of nycBABBLE.com and Brooklyn Swings. Jenny has been training in dance for over 25 years and teaching for over 20 years, with a BA in Dance and Theater from San Diego State University. She is trained in 34 different styles of movement including Ballet, Tap, Hip Hop, West African, Capoeira, Aikido, Tango, Salsa, Lindy hop, Balboa, and Blues. Her background influences her teaching and general style through musicality, variation, expression, and an understanding of body mechanics. Jenny believes the dance floor is a 'World of Yes' where we accept and are inspired. In turn we take classes in a 'World of Intention' to expand our 'World of Yes.'
Dan & Jenny's general vibe is uber playful; just watch them dance! They like to challenge and play with their students, sharing both classic and new approaches while keeping one's own unique style.